October 20, 2021
The Indian Government: Aiding and Abetting Crimes Against Humanity 
By: Pardeep Kaur 
The Indian government's response to the farmers' protest has attracted international news-media attention. This publicity is due to the callous misconduct of police officers when dealing with protestors. To justify law enforcement's use of excessive force, the government blames the actions of certain protestors and accuses them of sedition and anti-nationalism. By controlling the internet and making public announcements, the Indian government has subjected protestors to hatred and, by extension, police violence. The Indian government may be responsible for aiding and abetting these attacks; however, international criminal law remains unclear on what constitutes aiding and abetting. Clarification of this law may provide a standard to which corrupt governments can be held responsible for inciting police violence against minority populations. 
What is happening in India?
For the past several months, the farmers advocating against the agricultural reform legislation have remained fearless against the Indian government and its police force. Those supporting farmers have taken to the streets, supported through social media platforms, to peacefully demonstrate their disapproval of the Bills. Multiple news stations report police officers using excessive force against civilians. Families share stories of protestors disappearing from rallies, being imprisoned for advocating on social media platforms, and enduring extreme physical violence from officers. The objective of the Indian government and state police forces is to suppress opinions voiced against its policies. With Indian news stations being controlled by the government, it is difficult to broadcast the systematic police brutality by Indian law enforcement. Despite this difficulty, this post seeks to establish the Indian government's role in aiding and abetting crimes against humanity by surveying the government's response to protestors, particularly through the use of the internet and public speeches.
Leaders in the Indian government can be held liable for aiding and abetting the treatment of protestors provided that the International Criminal Court (ICC) endorses the Trial Judgement in Bemba et al. (para 93) under Article 25(3)(c). Manuel J. Ventura, in his detailed analysis of the Bemba et al. judgements,  contends that the test for causation under Article 25(3)(c) should remain as having a "substantial effect on the commission of the crime" as found in Tribunal Jurisprudence (1143). Ventura finds that the Trial Judgement in Bemba et al. significantly lowers the threshold from substantial effect to no "specific threshold" (1144). Ventura argues that the aforestated test will broaden the number of individuals that can be subject to Article 25(3)(c) and become a catch-all provision for any individual who contributes infinitesimally (1148). Although Ventura raises valid concerns, if subsequent Appellate Chambers reject the Trial Judgement in Bemba et al., leaders such as those in the Indian government will escape criminal liability for inciting violence against minorities. Further, it will be inconceivable to demonstrate how political speeches can still have a "substantial effect" on government agents without tangible evidence– which is often non-existent and impracticable to obtain.
The Bills
Prime Minister Narendra Modi and his government, the Bharatiya Janata Party (BJP) proposed three new Bills to Parliament concerning the nation's laws on farming. The three reform Bills, The Farmers' Produce Trade and Commerce Bill, The Farmers Agreement on Price Assurance and Farm Services Bill, and The Essential Commodities Bill, seek to eliminate the current minimum support price (MSP) system that allows farmers to attain fair wages for their crops. The Indian government defends this decision and maintains that MSP prevents farmers from acquiring competitive prices for their products. Contrarily, farmers take the position that abolishing the MSP system will leave them vulnerable to corporations, as corporations will have discretion to determine the prices at which they will purchase produce from farmers. 
To demonstrate their disapproval of the Bills, farmers assembled in India's capital, Delhi, in November of 2020 and continue to do so as of September 2021. Despite Modi's government agreeing to alter some aspects of the Bills, protestors refuse to compromise and demand an absolute retraction of the Bills.  Albeit some protestors have demonstrated concerning behaviour,  the vast majority of demonstrators have persisted peacefully. Despite this, the Indian administration and state police forces are deploying shockingly oppressive tactics to silence the collective of voices advocating against the Indian government.
Crimes Against Humanity 
Article 7(1) of the Rome Statute states, "crimes against humanity means any of the following acts when committed as part of a widespread or systematic attack directed against any civilian population, with knowledge of the attack". The actus reus in this offence is established in the Indian government authorizing state police forces to imprison, torture, and commit other inhumane acts against civilian protestors.
Imprisonment 
Since the commencement of the protest, at least nine journalists have been arrested and charged for reporting the poor conditions of the protest in Delhi. To name a few, Mundeep Punia is a journalist who was detained by Delhi Police when covering the farmers' protest. Punia was granted bail fourteen days after his arrest. The court was puzzled by his arrest and questioned the sincerity of the charges as there were inconsistencies in official reports, and all the witnesses were police officers. The court also commented on the capability of one journalist to influence any police official.
Additionally, 22-year-old Indian activist, Disha Ravi, was also arrested in her home in Bangalore, Karnataka. Ravi created and shared a document, the "toolkit", which contained arguments in support of the farmers' protest and the organizations that can be contacted. When arresting Ravi, the Delhi Police tweeted that this toolkit was an attempt to "wage economic, social, cultural and regional war against India." Upon analyzing the document, there is nothing beyond mere information on how to promote the protest. When brought before bail court, Judge Rana determined that "considering the scanty and sketchy evidence on record, I do not find any palpable reason for keeping a 22-year-old in custody".
To this effect, state police forces have also prevented various groups from joining the protest by detaining their leaders. Gujarat Police tracked and arrested the leaders of the Kisan Sangarsh Samiti (Farmer's Struggle Coordination Committee) ("KSS") for constructing a travel plan from Gujarat to Delhi to attend the protest. As a result, these leaders have described being placed on house arrest or held in prison overnight without just cause. One report shows that a leader was kept under house arrest for 37 days.
Consequently, the actions of law enforcement satisfied the criteria for imprisonment as there are multiple reported incidents of individuals being imprisoned without just cause and/or procedural safeguards. 
Torture
For crimes against humanity of torture, under Article 7(2)(e), there must be pain and suffering caused on one or more persons, while they were in the control or custody of the perpetrators, and that torture not be inherent in or incidental to lawful sanctions. 
Nodeep Kaur is an activist who was advocating for the rights of women and farmers when she was arrested in Haryana. There was no indication that Kaur had engaged in any criminal wrongdoing when she was arrested. On the account of Kaur's sister, she was publicly beaten by officers at the protest site before being dragged into a van where officers assaulted her with sticks and shoes. In custody, Kaur was severely beaten again.  Haryana Police denies these allegations despite medical evidence suggesting otherwise.  Kaur spent 46 days in jail before she was granted bail for charges of attempted murder, theft and extortion. The criterion for torture is met as Kaur endured severe pain and suffering while in the custody of Haryana Police. 
Other Inhumane Acts
Finally, other inhumane act is a residual clause which encompasses acts that are similar in nature to the other prohibited acts and cause grave suffering or harm to the physical or mental health of individuals. Actions such as serious beatings, shocking conditions of detention, and forcing persons to witness the beatings of others can satisfy other inhumane acts (para 2744). There are numerous videos and reports exhibiting police officers using tear gas, water cannons and/or physical violence to prevent protestors from reaching Delhi, particularly in the nearby state of Haryana. With footage capturing these interactions, it is clear that Indian state police forces were indeed engaging in prohibited inhumane acts against groups of civilians. 
The Context Element
For the aforementioned acts to constitute crimes against humanity, they must be committed
within the grand scheme of a widespread or systematic attack. The totality of crimes here will unlikely constitute as widespread as this requires "a large-scale character of the attack and number of people targeted". While tribunals have required diverging preconditions for a systematic attack, they converge at a common rationale – the need for a policy or plan. In the case of The Prosecutor v. Francis Kirimi Muthaura et al., the ICC Pre-trial Chamber II held that it is sufficient to demonstrate the attack was organized and followed a consistent pattern whereby the perpetrators were able to distinguish potential targets. Thus, the contention needing resolution is whether the behaviour of Indian police towards protestors is incommensurate and one that carries an underlying objective.
The evidence suggests a connection between the prohibited acts and an underlying objective of silencing those who voice their opinion against the Indian government. Each prohibited act discussed above engaged different state police forces who are either working at the front lines of the protest or targeting civilians within their respective states. The involvement of state police forces goes beyond the Delhi Police force and includes the Gujarat Police Department, Bangalore Police and Haryana Police. Undoubtedly, police forces across India are using their resources to work closely to prevent advocates from congregating. 
Modi's speeches are limited to him requesting farmers to consider the proposed Bills and engage in dialogue with the Indian government; however, insinuations in his speeches indicate his knowledge of the prohibited police tactics being employed. Before Parliament, Modi stated that the government will continue to authorize the current police tactics until the "andolan jeevi's" are held accountable. "Andolan jeevi's" is what Modi characterizes as individuals who attend protests merely for the sake of protesting and disrupting the peace. Modi claims that these individuals must be apprehended immediately as they are allegedly causing instability in India and hindering its progress. He elaborates on this by asserting a need to protect India's population from "foreign destructive ideology".  In other words, he believes the population needs defending from citizens of Western nations who express criticism towards the Indian government, including celebrities like Rihanna and Greta Thunberg. As Article 7 merely requires that the "perpetrator intended to further such an attack", Modi's discussion of "andolan jeevi's" is sufficient to satisfy the standard that he intends for these individuals to be captured and prevented from collectivizing with others.  
Individual Criminal Responsibility
Article 25(3)(c) holds perpetrators accountable for aiding and abetting violations of International Human Rights. This section contains the appropriate mode of liability as members of the Indian government were involved in encouraging and providing the means for mistreating protestors. 
The issue of whether the ICC also requires the perpetrator to have a substantial effect on the commission of the crime, under the third element, remains unaddressed. While the Trial Chamber VII in The Prosecution v Bemba et al., held that the contribution threshold does not contain an explicit minimum contribution threshold, the Appeals Chamber did not address this question of law despite it being raised on appeal (1146). Absent clear guidance from the Appeals Chamber, it is uncertain which standard is applicable under the ICC. This post will apply both to determine whether Ventura's proposition that the standard remain "substantial effect upon the perpetration of the crime" will serve as problematic in holding governments accountable. 
Each state and union territory in India has its own state police force. Two particular facts suggest that specific members of the Indian government have colluded with states police forces to mistreat protestors: (1) the control of social media accounts and (2) the spread of propaganda through social media platforms and public speeches.
Controlling Social Media
Modi and his government are providing state forces with information by foraging through social media accounts to expose activists speaking out against the government. The disagreement between Twitter and the Indian government exemplifies how the Indian government abuses its power in attempting to regulate freedom of speech. Shortly after protestors revolted on India's Republic Day, India's Information Technology Ministry officials provided Twitter with a list of accounts and tweets that required immediate suspension. Twitter complied at first but then, upon closer inspection, reinstated the accounts. Twitter found that neither the tweets nor the accounts offended Twitter rules. In fact, it also found that the tweets contained newsworthy information.
The Indian government was offended by this decision and threatened Twitter with legal action and the imprisonment of Twitter employees who refused to comply. The government argued that the tweets they sought to have removed "motivated campaign to abuse, inflame and create tension in society on unsubstantiated grounds". Twitter agreed to suspend more than 500 accounts and block tweets from being accessible in India only. Twitter also made it clear to the Indian government that it will not suspend professional accounts associated with activists, politicians, journalists and media companies. It is evident from this dispute that the individuals the Indian government identified as threatening, and thereby targeted, were merely civilians voicing their personal opinion on social media. 
The only inference to be drawn from the arrests of activists like Ravi, over 2000 km away from the Delhi protest, is that the Indian government provided state police forces with names of activists considered a threat to its authority. It is unlikely coincidental that the arrest of Ravi occurred nearly five days after the Indian government identified Twitter accounts considered threatening and sent a take-down order to Twitter. In addition to tracking activists and blocking newsworthy information from the general public, the Indian government continues to sporadically shut off internet access to prevent information flow.
Propaganda Campaign 
As discussed above, Modi made few public announcements concerning his perception of protestors. His only reference to demonstrators arises when he declares "andolan jeevi's" a national threat to the country's peace. It is conceivable that upon hearing the prime minister publicly declare a "search warrant" for persistent protestors, police officers were encouraged to take extra precautions and proactively approach supporters like KSS leaders. As mentioned, security agencies in Haryana declared "law and order" as their purpose for monitoring social media accounts. One wonders if Modi's failure to address police brutality towards protestors is itself an endorsement of police behaviour and sufficient to attribute liability for aiding and abetting. 
India Home Minister, Amit Shah has been extensively involved with producing an inaccurate account of the protest. When reporters shared footage of demonstrators facing police brutality, Shah modified a video to suggest an alternative explanation – that the violence was overexaggerated. After a video that captured the entire interaction was released, Twitter rightly classified Shah's tweet as "manipulated media". Between Modi and Shah, their efforts have been effective in either justifying police brutality as commensurable or labelling it as non-existent.
Using this rhetoric has had grave consequences for protestors. Falling closely in line with torture under crimes against humanity, a group of 200 Hindu nationalists approached protestors with stones and petrol bombs to vandalize tents wherein farmers resided. These individuals yelled "Desh ke gaddaron ko, goli maaro saalon ko (Shoot the traitors of the nation)", "Khalistaniyon ko bhagao (Chase away the Khalistanis)" and "Delhi police lath bajao, hum tumhare saath hain (Beat them up Delhi police, we are with you)". Vigilantes are echoing similar terminology used by Indian politicians. With police aggressively searching for "andolan jeevi's" and the minimizing of police brutality as an over-exaggeration, Modi's propaganda campaign is succeeding and proving pernicious for protestors trying to raise awareness through peaceful demonstration. 
Conclusion on Individual Responsibility 
The issue for determining individual responsibility under Article 25(3)(c) arises with the third requirement for aiding and abetting as there is inconsistency within the case law on the legal test. If the test suggested by Ventura is adopted by the ICC, it may be challenging to prove to demonstrate that governments had a "substantial effect upon the perpetration of the crime". For example, despite the recognition that the speeches were inflammatory, the allegation that police brutality was caused by political speeches can be undermined by the suggestion that it was the product of police subculture. 
Alternatively, the Trial Chamber in Bemba et al. states that the Statute "does not require the meeting of any specific threshold", and the perpetrators' conduct will suffice if their assistance "furthered, advanced or facilitated the commission of such offence" (para 94). It is not difficult to demonstrate with this standard that Modi's speech against "andolan jeevi's" satisfied this standard as it affirmed a police incentive to aggressively accost protestors, particularly social media activists. This is not the first minority group that Modi and his government have incited violence against through political speeches. The same strategy was witnessed in the treatment of India's Muslim population, wherein the Modi government promised during a campaign rally to get rid of illegal "termites". With requiring a higher causal link, Modi's government will continue to escape liability as long as its contribution is below substantial. The intention of aiding and abetting is to attribute lower culpability for accessories that encourage or facilitate crime than perpetuate and direct (656). Thus, the standard endorsed in the Trial Judgement of Bemba et al. captures the accurate degree of contribution required. While there is sufficient evidence to indicate that Modi and his government significantly contributed to the treatment of protestors; it is difficult to hold these individuals accountable with the standard Ventura suggests that the ICC adopt.
Discussion and Conclusion
As a matter of fact, protestors are being wrongfully imprisoned, subjected to extreme physical violence and undergoing immeasurable torture in police custody. This is evident through pictures, videos and reports published by numerous journalists who are at the protest site and who themselves have been subjected to this mistreatment. The prohibited acts committed against the protestors are coordinated as various state police forces are working together to target activists considered a threat to the Indian government. The policy element for crimes against humanity is found in the intent of the Indian police to suppress citizens from voicing their concerns against the Indian government and weakening its authority.
The issue, however, is obtaining sufficient evidence to demonstrate that members of the Indian government are responsible for the behaviour of police officers. Albeit Ventura's cautions against Article 25(3)(c) capturing every arbitrary act associated with a crime is justified, a higher threshold will also make it more difficult to hold government entities culpable for aiding and abetting crimes, especially when the crimes emanate from hostile public speeches or invasive internet surveillance. With the judgement from the Trial Chamber in Bemba et al., it may be possible to prove that members of the Indian government are culpable for encouraging this behaviour. Applying this standard against the Indian government will also set precedence and deter other authoritative figures from using social media platforms or public speeches to incite violence against civilians. 
Suggested citation: Pardeep Kaur, "The Indian Government: Aiding and Abetting Crimes Against Humanity" (2021), 5 PKI Global Justice Journal 34.
About the author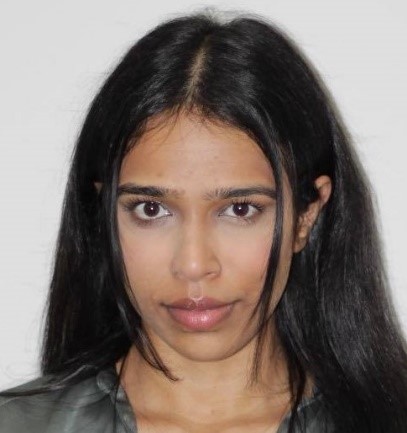 Pardeep Kaur holds a Bachelor of Arts with Honours in Criminology and is a third-year JD student at Queen's University. She is passionate about criminal law and hopes to continue expanding her knowledge in international and domestic criminal law. She was awarded the course prize in her first-year Criminal Law course. She spent her summer working at the North York Crown Attorney's office and will be returning there to complete her Articles.

Image: Ayush Chopra Delhi/ Shutterstock.com: Delhi, India - 11-27-2020 - Security has been increased at Singhu border of Delhi-Haryana as farmers decided to continue their protest against the three new farm laws in New Delhi.