December 1, 2020
A Commentary on the mandate of the Independent Investigative Mechanism for Myanmar
By Nadia Zed
(Disclaimer: The views and opinions expressed in this article are those of the author and do not purport to reflect the opinions and views of the Independent Investigative Mechanism for Myanmar or the Department of Justice of Canada.)
The Human Rights Council resolution 39/2, adopted in September 2018, established "an ongoing independent mechanism to collect, consolidate, preserve and analyze evidence of the most serious international crimes and violations of international law committed in Myanmar since 2011, and to prepare files in order to facilitate and expedite fair and independent criminal proceedings, in accordance with international law standards, in national, regional or international courts or tribunals that have or may in the future have jurisdiction over these crimes, in accordance with international law." The mandate was clarified in June 2020 in Human Rights Council resolution 43/26 to specifically include cooperation for state responsibility proceedings at the International Court of Justice. The Independent Investigative Mechanism for Myanmar ("IIMM") became operational on 30 August 2019. 
The substance of the mandate is similar to the International Impartial and Independent Mechanism to assist in the Investigation and Prosecution of Persons Responsible for the most Serious Crimes under International Law committed in the Syrian Arab Republic since March 2011 ("IIIM") as well as the United Nations Investigative Team to Promote Accountability for Crimes by Da'esh/ISIL ("UNITAD") which has the additional obligation to cooperate specifically with the Government of Iraq. The former was established by the General Assembly, the latter by the Security Council and the IIMM by the Human Rights Council. These mechanisms are not courts and as such they do not hold trials. 
From a geographic perspective, the IIMM's mandate covers all of Myanmar. Therefore, it is not limited to alleged crimes that took place in a specific area or allegedly perpetrated against a specific ethnicity. Unlike current judicial activities related to Myanmar at the International Criminal Court ("ICC"), the International Court of Justice ("ICJ") and in Argentina, the IIMM has the mandate to investigate allegations outside of Rakhine State and not involving the Rohingya population. From a temporal perspective, the IIMM's mandate has no end-date. Therefore, its very existence potentially has the effect of deterring future criminal activity in Myanmar.
There are three aspects to the IIMM's mandate as outlined in the Human Rights Council Resolution: 1) collection and analysis, 2) preservation, 3) information sharing. 
Collection and analysis
The IIMM interviews witnesses; makes requests for information and assistance to States, NGO's and other relevant information sources; seeks expert opinions on issues related to military analysis as well as geopolitical and cultural contextual issues. The IIMM also analyzes the material it collects and identifies gaps to obtain an accurate and complete understanding of the events and the individuals responsible for criminal acts within its mandate. Ultimately, the IIMM devises and executes one or more investigation strategies similar to national investigative bodies. However, the IIMM does not have the investigative powers of a national investigative body such as the power to summon witnesses or to order the production of relevant documents. This dilemma is compounded by the fact that it currently does not have access to Myanmar. In fact, Myanmar's most recent statement to the Fifth Committee in October 2020 specifies that it does not intend to cooperate with the IIMM. Therefore, the IIMM's investigation must take place in third countries. Furthermore, the IIMM does not have the status of an international court or tribunal for which many States have legislation already in place that outlines the parameters and modalities of cooperation. Therefore, in order to effectively investigate, the IIMM must negotiate cooperation frameworks with States whether they take the form of informal assistance, memoranda of understanding, exchanges of letters, or potentially the passing of formal legislation. For example, Austria adopted legislation that specifically mentions the IIMM in order to facilitate cooperation.  For other sources of information, such as international organizations, NGO's, journalists, etc., the IIMM is reliant on voluntary cooperation. 
IIMM's investigation challenges are heightened by COVID-19. Now, not only does the IIMM not have access to Myanmar, but it also must conduct risk assessments surrounding any travel because of the virus. Generally, risk assessments take into account both protection and support considerations. Since COVID-19, risk assessments would also take into account health risks to IIMM staff members as well as risks to the population with whom its investigators interact. The IIMM owes a duty of care to potential witnesses and takes this responsibility seriously. Therefore, the IIMM will likely explore creative approaches to its investigation, which may include remote interviewing and an examination of the diaspora populations not located in a refugee camp environment. Moreover, regardless of COVID-related restrictions, the IIMM has also actively pursued online open source investigations, which is reflected in part in Facebook's agreement to preserve evidence upon the IIMM's request. 
Preservation and storage
The preservation and storage of the information, evidence and documentation collected is central to the IIMM as it must be recorded and archived such that the evidence can be relied upon in criminal proceedings potentially years in the future. The passage of time and potential attempts to conceal or destroy relevant material pose the biggest threats to successful criminal prosecutions of international crimes. The IIMM serves the function of a central repository of all information, evidence and documentation concerning the most serious international crimes and violations of international law committed in Myanmar since 2011 utilizing the newest technologies taking into account security considerations as well as evidentiary issues such as chain of custody, authentication and reliability.  
Information sharing
The IIMM's mandate to share information informs its approach to all other aspects of its mandate. It is the primary purpose of the establishment of the mechanism. The ultimate goal of the collection and analysis of material as well as its preservation is not prosecution, but rather to share the material with national, regional or international investigative or judicial bodies that do have the ability to pursue accountability for the most serious international crimes and violations of international law. Therefore, one challenge is to collect evidence in a manner most helpful to yet unknown and multiple prosecutorial bodies. 
For example, is it more beneficial to take video-recorded or signed detailed statements from witnesses or brief third person summaries? In some jurisdictions, the witness statements taken by the IIMM may be admissible. In such jurisdictions, it is efficient and advantageous for the IIMM to have a detailed video-recorded statement. Detailed statements will also help the IIMM develop its own investigation. However, in other jurisdictions, IIMM statements will not be readily admissible and the authorities of that particular jurisdiction will have to take another statement in compliance with its own rules of evidence and procedure. Having a detailed second or third record may increase the risk of inconsistencies at trial, and therefore, the IIMM would have been more helpful to have a brief summary of the witness's account. In addition, it has been reported that already there is a problem of over-documentation in Cox's Bazar, Bangladesh where there are currently dozens of thousands of Rohingya refugees. Numerous statements from a witness has the potential to weaken his or her evidence at trial and re-traumatize victims. Therefore, the IIMM has many factors to take into account in devising its investigative approach and techniques. 
The objective of information sharing also informs the IIMM's information, evidence and documentation digital and physical storage capabilities. The archive must be built in a manner that permits complex and detailed searches such that all relevant material can be easily identified and records information such as providers' consent to share their information and identities with third parties. The archive also categorizes material based on its security classification. Some staff members may only have access to sensitive portions of the archive on a need-to-know basis and depending on their security clearance status. 
The IIMM's terms or reference and mandate require that material will only be shared in a context of courts or tribunals that respect international human rights law and standards, including the right to a fair trial and where it is assured that capital punishment cannot be imposed. The IIMM will only share information if it is confident that the entity receiving the material will protect witnesses and sources of information and respect any promises of confidentiality made by the Mechanism. The IIMM will consider requests to use the information it has collected for purposes other than criminal prosecutions and ICJ proceedings on a case-by-case basis, giving particular consideration to whether the proposed use of the information could deter crimes and/or promote accountability.
One of the key challenges of the IIMM is to obtain valid and informed consent to share information from providers as well as witnesses including victims. It is problematic to ascertain consent at the time that the information is provided when it is yet unknown who the potential recipient may be, when the court proceeding may occur, and who are the potential defendants. Without this information, it is difficult for witnesses in particular to agree to share their statements. For example, witnesses who are currently in Cox's Bazar and eager to support criminal proceedings against Myanmar military members, may change their mind after the passage of time, particularly if they have since returned to Myanmar. It will be important for the IIMM to have reliable contact details for witnesses and other information providers so that risk assessments can be conducted and consent can be sought in the future. Reliable and consistent contact details for refugee populations are also a challenge.
Conclusion
In general, there is a significant movement in the investigation and prosecution of core crimes away from establishing international tribunals and towards supporting national investigations and prosecutions in their application of universal jurisdiction. Mechanisms in general are a reflection of this trend. The IIMM in particular has the potential to contribute in a meaningful way to accountability in Myanmar if given the opportunity and resources. Its very existence incentivizes national investigative bodies, who often have limited resources, to initiate investigations into crimes that took place in Myanmar since 2011, assuming jurisdictional elements are met. The IIMM serves as a "one-stop shop" for evidence as well as expertise and analysis concerning alleged crimes in Myanmar. 
* Some of the information contained herein is taken from the IIMM fact sheet (here); the 1 May 2020 Bulletin (here) and the October 2020 Bulletin (here) 
Suggested citation: Nadia Zed, "A Commentary on the mandate of the Independent Investigative Mechanism for Myanmar" (2020), 4 PKI Global Justice Journal 40.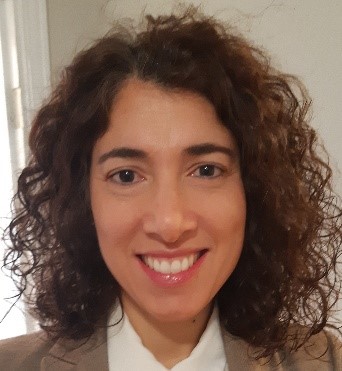 Nadia Zed graduated from Osgoode Law School in 2001. She subsequently articled and worked at the Downtown Toronto Crown Attorney's Office. In 2005, she obtained her LL.M. at the Irish Centre for Human Rights in Galway. Nadia then worked in the defence at the International Criminal Tribunal for the Former Yugoslavia. She was the Senior Legal Officer on the Srebrenica team at the State Prosecutor's Office of Bosnia and Herzegovina for three years. In 2011, Nadia returned to Canada as Counsel at the Crimes Against Humanity and War Crimes Section of Justice Canada. From 2013 to 2018, Nadia was a Prosecutor with the EU Special Investigative Task Force that transitioned into the Kosovo Specialist Prosecutor's Office.  In 2019, Nadia was the Legal Adviser in international criminal law to the UN Fact-Finding Mission on Myanmar and subsequently joined the Independent Investigative Mechanism for Myanmar as a Legal Officer and Team Leader.  Nadia has now returned to Canada and the Crimes Against Humanity and War Crimes Section as the Senior Counsel in criminal law.