A Federal Human Rights "Moon Shot"? Reviewing Alex Neve's Closing the Implementation Gap
By: Payam Akhavan and David Matyas
Like all romantic ideals, human rights are more appealing in the abstract than in practice. Feel-good platitudes are effortless, whereas building robust institutions and transforming cultures requires genuine commitment and hard work. This is the challenge that Alex Neve, a distinguished Canadian human rights lawyer and activist, seeks to address in his report Closing the Implementation Gap: Federalism and Respect for International Human Rights in Canada. At its core, this report claims that despite Canada's global leadership on human rights issues, there is a gap in the domestic implementation of human rights obligations that should be addressed, and proposes practical ways forward.     
Closing the Implementation Gap was published in advance of the inaugural spring 2023 meeting of the Forum of Ministers on Human Rights ("FMHR") – a biennial forum that brings together federal, provincial and territorial ministers to discuss the protection and fulfilment of Canada's human rights obligations. With a view to shaping the FMHR's work, Neve's report proposes five key impediments to the robust implementation of international human rights in Canada: (1) federalism; (2) a dualist approach to the reception of international law, whereby treaties are not directly applicable and require implementing legislation; (3) a lack of clear and accountable leadership on human rights; (4) a resistance to economic, social and cultural rights; and (5) minimal consideration of the role of Indigenous and municipal governments in implementing human rights obligations. To address these perceived gaps, Neve offers both incremental initiatives and one big, "moon shot" solution.
The incremental initiatives are low-risk and high reward policies (pp. 32-33). They can be taken forward by the FMHR under existing laws and principles without upsetting any federal divisions of power. They include the development of provincial interpretation acts (akin to British Columbia's Interpretation Act) to ensure that statutes and regulations are interpreted consistently with Canada's international human rights commitments; international human rights statements (drawing inspiration from existing Charter Statements) where a proposed bill is accompanied by a statement which discusses its possible impacts on human rights obligations; and practice directives for government lawyers involved in Charter litigation which incorporates the principle of respect for international legal obligations. These are sensible initiatives and ones that should not prove challenging for the FMHR to advance.
The "moon shot" solution is more difficult – as such things inevitably are. To address the implementation gap, Neve proposes the establishment of a Canadian national framework for international human rights implementation; an improved collective mechanism which formalizes accountability in Canada. While this proposal is commendable, it is more challenging than the incremental initiatives, in no small part due to one of the constitutional principles that the report relies upon to advance it; namely, a form of co-operative federalism that is directed and enforced by the federal government under the doctrine of national concern (pp. 30-31). The constitutional foundation of co-operative federalism is solid, but invoking the doctrine of national concern in this context is somewhat more precarious. 
As recently revisited by the Supreme Court of Canada in Reference re Greenhouse Gas Pollution Pricing Act, the national concern doctrine holds that "the federal government has jurisdiction over matters that are found to be of inherent national concern" (para 89). This articulation of the doctrine builds  on Re Anti-Inflation Act (per Beetz J.), Labatt Breweries (per Estey K.), and Le Dain J.'s landmark framework in Crown Zellerbach. Neve's report proposes that human rights are a matter of inherent national concern, and that the national concern doctrine can thus be relied upon to develop a national framework for international human rights.
Neve acknowledges that human rights may not have the "singleness, distinctiveness and indivisibility" needed under the national concern doctrine, and this is certainly a risk. A core factor in the jurisprudence of the Supreme Court is the so-called "provincial inability test", that a matter must be one:
"that the provinces cannot address either jointly or severally, because the failure of one or more provinces to cooperate would prevent the other provinces from successfully addressing it, and if a province's failure to deal with the matter within its own borders would have grave extraprovincial consequences" (Reference re Greenhouse Gas Pollution Pricing Act, para 157, emphasis added).
As commendable as the proposed national framework may be, it would be a challenge to make the case that a single province's failure to recognize the right of everyone to an adequate standard of living, for instance, would prevent other provinces from successfully addressing this right. It may be even more of a challenge to demonstrate that the failure of one province to recognize this right would have grave extra-provincial consequences beyond that province's borders. While such a positivist approach may seem out of place given the importance of human rights, it is a vital element of the constitutional compromise that finds expression in Canada's entrenched federalism.
These considerations, however, are ultimately a question of which are the best means to a desirable end: cooperative federalism or a more top-down federal approach. The bottom line is that Neve's report is an invitation and challenge to federal, provincial, and territorial ministers to find robust, actionable ways for Canada to lead by example, and an opportunity to reinforce its global stature as a champion of human rights, through increased federal integration. Indeed, as a multicultural bilingual country with a transcendent cosmopolitan identity, it would be particularly befitting for Canada to make the greater protection of human rights a central element of enhanced national unity. Alex Neve's valuable proposal would be an important step in that direction.
Citation:  Payam Akhavan and David Matyas, "A Federal Human Rights "Moon Shot"? Reviewing Alex Neve's Closing the Implementation Gap" (2023) 7 PKI Global Justice Journal 4
---
About the Authors: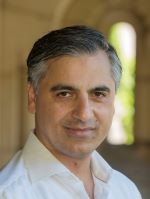 Professor Akhavan SJD Ont FRSC is Senior Fellow of Massey College, University of Toronto, Professeur Invité at Sciences Po in Paris, and Special Advisor on Genocide to the Prosecutor of the International Criminal Court at The Hague. He is Canadian Co-Chair of the Raoul Wallenberg Centre for Human Rights, and recipient of the Human Rights Award of the Law Society of Ontario.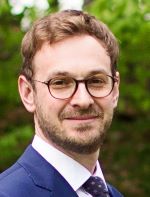 David Matyas, MPhil (Oxford), BCL/LLB (McGill), is a PhD Candidate at the University of Cambridge, Lauterpacht Centre for International Law, where he is a Gates Cambridge Scholar. His writing has appeared in journals like International and Comparative Law Quarterly, Human Rights Quarterly, Disasters, Climatic Change, and the Journal of Contingencies and Crisis Management as well as popular sources like Maclean's, The Globe and Mail, and the Ottawa Citizen. He is a former clerk of the Supreme Court of Canada and aid worker, who acted as a regional technical advisor for a major NGO based in Niger and Senegal.