August 12, 2019
One of our editors, Joseph Rikhof, posed some questions to the authors of a new book to come out this August on Child Soldiers.
 
Question: To begin with could you explain your background in general and especially in the area of child soldiers?
Answer:
Mark: In 1998 I worked as a volunteer defense lawyer in a big prison in Kigali, Rwanda, bursting with suspects accused of genocide. Most were adult men. Some were adult women. And yet others were minors, under the age of eighteen, again mostly but not only men. Throughout this experience I was struck by the collective nature of mass atrocity, of how ordinary people – including children – become ensnared by and drawn into vortices of violence. The relationship of children to the Rwandan genocide is a multifaceted one. Children committed crimes, children were horribly victimized, children also fought in the forces – the Rwandese Patriotic Army under then General Paul Kagame – which freed Rwanda from genocide. Twenty-five years later Paul Kagame remains as President. The children who fought with and supported him have grown up: some occupy important roles in present-day Rwanda. For me, well, this point of inflection catalyzed my interest in post-conflict justice generally and the multiple roles of children as witnesses, perpetrators, rebuilders, victims, and inspirers. For me, these varied shades and variable hues evince the complexities of humanity and, as a result, suggest the limitations to the bright-lines of law and the beachheads of legalism. So, for me, that is the starting point. Following my experiences in Rwanda I began an academic career.
Jastine: I started out as a lawyer in private practice, but always had a keen interest in international human rights law and international criminal law, having studied these areas for my Master's degree. When in private practice, I had the opportunity to work on a number of pro-bono projects, one of which explored the demobilization and reintegration of child soldiers in Burundi. This opened my eyes to the phenomenon of child soldiering and sparked my interest in post-conflict justice and reconciliation. When I later decided to undertake doctoral studies and was choosing a topic, I knew that I wanted to write on post-conflict issues.  I – somewhat coincidentally like Mark – had spent some time in Rwanda volunteering, albeit some years later and at the Genocide Memorial Centre in Kigali, as opposed to working directly with genocide suspects.  Back in 2011, whilst I was walking around the exhibits in the Memorial Centre and witnessing first-hand accounts from survivors, rescuers and perpetrators on my very first day in the 'office', I was taken aback by the vast numbers of victims killed during the 1994  genocide, but also by the involvement of ordinary men and women – and in particular children – as perpetrators. This stay in Rwanda was just before I was to return to the UK to start my PhD and, as my PhD project began to take shape, the child perpetrators of Rwanda occupied an increasingly dominant position in my research reflections, culminating in my thesis (and now book – Child Perpetrators on Trial – which will shortly be published by Cambridge University Press). Although this work looks primarily at civilian child perpetrators, rather than children involved with armed forces or armed groups, a lot of my research for the work encompasses 'child soldiers'. I later came full circle, deciding to focus on the reintegration of child soldiers – this time examining the use of indigenous reintegration rituals in northern Uganda – the topic of my own chapter in this Research Handbook.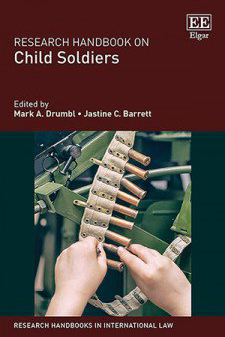 Question: What would you say was the genesis and impetus for the Research Handbook on Child Soldiers?
Answer: 

Mark: I have long been gripped by the interstitial and edgy spaces of post-conflict justice, in particular, the powerlessness of perpetrators, including children, who paradoxically may lord tremendous power – the power of life and death – over others. In 2012 I published Reimagining Child Soldiers in International Law and Policy with OUP. This book sought to bolster the deterrence of child soldiering and improve the reintegration of actual child soldiers by offering a vision of child soldiering that transcended the tropes and memes of human rights orthodoxies that largely perceive such children as faultless, distressed, passive victims. Reimagining Child Soldiers picked up a lot of steam.  This steam piped in from both inside and outside of the legal field.
 
Reimagining Child Soldiers was widely reviewed and has received considerable attention. The vision it presents is of children in conflict as circumscribed actors rather than empty shells: this humanistic perspective better unwinds how children see conflict, perceive themselves, and how it is best to deter child soldiering and firmly reintegrate militarized children into viable civilian life.  This book also offers fresh thinking on related issues, ranging from juvenile justice, to humanitarian interventions, to the universality of human rights, to the role of law in responding to mass atrocity.

Edward Elgar Publishing approached me in 2017 to inquire whether I would be interested in assembling an interdisciplinary edited collection about children associated with fighting forces to appear in their dynamic Research Handbooks in International Law series.   I thought about it and said yes. My first, and by far most important, move was to contact Jastine – with my fingers crossed – to see if she would be game to embark on this journey with me.
Question: What was the reason that you decided to co-operate on this book? How did the co-operation go?
Answer:
 
Jastine:  Mark approached me in early 2017 to see if I would be interested in joining him as a co-editor on this project.  We had met a handful of times at conferences and talks, and he knew that I had just finished my PhD on child perpetrators in Rwanda. Although we had met only briefly, I had the sense that Mark would be a really fun person to work with and that we had a good congruence in our approaches, interests and methods.  We both felt that the market would benefit from a multi-disciplinary volume on child soldiers, particularly one that explored under-explored perspectives and ideas and challenged prevalent assumptions and conceptions and, given the publisher's openness to our ideas, we were keen to embrace this opportunity to collaborate.
  
When we began this editorial journey (a first for both of us), we certainly didn't expect that it would be such a positive experience. The cooperation has been brilliant. So much so that we wrote about it in the preface to the Handbook: we have become firm friends through this process.
Question:  What were your goals in writing this book? 

Answer:  

We're both very much of the opinion that there is unmet space in the market for a volume that challenges the general conceptions of child soldiering and that provides a fresh and nuanced review of this complex issue.  As editors, we sought to imbue the project with a global scope, with disciplinary diversity and with innovative perspectives. We hope to lift the reader beyond customary places and reflexive spaces and increasingly ill-fitting conventionalities.  To provide just a few examples, some of the contributions in the research handbook aim to 'surface' the experiences of girl soldiers who, despite constituting around 40 per cent of child soldiers worldwide, are often invisible from the imagery of child soldiering. Another contribution aims to 'surface' the experiences of boys, including as perpetrators but also as victims of horrific sexual violence, thereby presenting boys in the variety of composite roles they may play in armed conflict. Taking another assumption, child soldiering is frequently approached as a contemporary issue, yet the historicity of child soldiers – of drummer boys and Spartans and Jeanne d'Arc – also means that child soldiering has a deep intertemporal dimension to it. The Research Handbook seeks to address this, as well, by including contributions that present the then as well as the now.  Finally, it is often assumed that child soldiering is a peculiarly African phenomenon: as our contributors have illustrated, however, child soldiers exist globally on all inhabited continents. An overarching aim is thus to bring these underexplored areas to the fore, map the unmapped in terms geographical scope and chart new directions.
Question: The book has a wide variety of chapters, both in terms of disciplinary and geographical distribution. What this done deliberately and if so, what were the underlying thoughts for this distribution?

Answer: Yes, it was intentional, but it also was organic, in that these diversities 'happened' naturally. We've been struck by now little law listens to voices from outside and how much law could learn from those voices. So we decided to do just that: publish a book that was not rooted in law but instead was about law and to channel and sluice and invoke voices from many disciplines and from a truly diverse array of places and spaces. And that is what we have done. Yes, we feel it has been successful. This we think is because of the book's egalitarianism. This is a tricky move for lawyers. Those in the legal sphere tend to believe in what we would call an epistemology of ordinality. By this we mean that lawyers tend to think that law's truths, law's conclusions, law's vocabularies, law's ways of knowing, and law's capacity is superior to those of other disciplines in which to understand and transcend human rights abuses. Both of us are lawyers, proud lawyers classically trained in international law, but we remain skeptical of this messianic view of law.  
Question: How were you able to harness this wide variety of the subject matters in the book and the background of the contributors? Did you feel you have done so successfully?

Answer: 

Having both worked in this area for a number of years and attended numerous conferences and meetings with like-minded scholars, we had a broad network of contacts that we were able to draw upon. We also used a classic 'snowballing' methodology to recruit more contributors. We were keen to get as broad a representation as possible in terms of disciplines and geographical locations (both in terms of subject matters and nationality of contributors), as well as a broad spectrum in terms of experiences and a broad range along the junior-senior gamut.
In the end: it was such a joy to work with the over two dozen contributors as partners on this journey. Contributors were uplifting, keen, responsive, generous with their time, open to suggestions, prompt, gracious; and the chapters turned out just terrific in their quality and creativity. We approached the contributors as 'owners' of the project – it is theirs and ours. It's a venture in which we all are stakeholders.
Question: This is not the first book on child soldiers, not even for the two of you. How did you intend that the Research Handbook would stand out from the other works in this area?
Answer:

We are very proud of the Research Handbook on Child Soldiers. We intend for this Research Handbook to be of interest to academics, practitioners, activists, officials, diplomats, global civil society, and students from all walks of life concerned with the rights of the child. While this Research Handbook sets out how children caught up in violent circumstances experience adversity, loss, and pain, we hope it strikes a resonant chord with its emphasis on the capacity, humanity and potentiality of youth – and inspires thinking about children in times of peace as well as in the 'in-betweens' –  after and around and before war. We chose to open the text with a quote from Franz Kafka, poignantly delivered in his Letter to Father. Riffing off Kafka, and his line, we hope to make the child less slight and the adult less broad. Doing so might inspire more humanistic and genuine relations among ages and a richer culture of intergenerational equity in a world where the future feels rather precarious. As we mentioned previously, this edited collection harnesses thought-provoking contributions from authors on six continents who reflect a broad array of perspectives, methodologies and experiences. Among our aims is to bring law into contact with a multi-disciplinary kaleidoscope of critical approaches about children affected by armed conflict. 

The book is to appear in hardback and also on Edward Elgar's electronic on-line platform.  A publication date in August 2019 is anticipated. 

Question: The issue of child soldiers has been in the lime lights recently in terms of finding solutions, both in prevention, understanding and enforcement of laws with respect to child soldiers; the Ongwen trial at the ICC and the recent announcement in Canada of the Dallaire Centre of Excellence for Peace and Security (https://www.canada.ca/en/department-national-defence/news/2019/06/minister-sajjan-announces-the-establishment-of-the-dallaire-centre-of-excellence-for-peace-and-security-and-funding-for-the-romeo-dallaire-child-so.html) come to mind. Do you think that your book will play a role in these and other international initiatives with respect to child soldiers and do you plan to pro-actively co-operate with such initiatives?

Answer: Yes, we feel this way. Whilst some of the contributions in the handbook are more theoretical or historical in nature, many of them present experiences with state-of-the-art policy implementation and address key challenges in the prevention of child soldiering and in dealing with the consequences of child soldiering, in particular the demobilization and reintegration of child soldiers.  As such, we feel that the insights drawn from these experiences and the recommendations made could be of value both to international and domestic actors working on child soldier issues. We would certainly be interested in cooperating with international initiatives.
Question: What is the reason that you decided to go with the Elgar publishing company and how has the co-operation been with the company?

Answer:

Edward Elgar outlined that the objective was to compile contributions on the most important concepts and empirical research on the topic, which meshed well with our vision for the project. After discussions between the two of us, we presented to Edward Elgar how we wished to document the state of the art of child soldier research – taking a multi-disciplinary approach with a theme of 'rendering the invisible visible' – and they were extremely receptive. The whole process has been enjoyable and seamless, and it has been a pleasure to work with the Edward Elgar team.
Question: What are some other projects you are working at the moment and do you expect to more work on child soldiers in the future? Do you expect to collaborate more in the future as well?
Answer:

Jastine is currently consulting for a child rights organisation in London and hopes to have the opportunity to engage with projects on child soldiers in the future. Mark has become involved in projects under the auspices of the United Nations University and the Organization for Security and Cooperation in Europe that look at issues such as child terrorists as well as children who volunteer into armed forces in the Global North. Mark also remains interested in how the International Criminal Court prosecutes the crime of child soldiering, including in two cases bringing cases against adults who themselves were illicitly recruited (and even abducted) into armed groups as children.

We would both be very keen to collaborate more going forward – this whole experience has been more enjoyable than we could have envisaged.  We just have to find our next project!
Please cite this book interview as Mark Drumbl and Jastine Barrett, "Book Review: Questions to Mark Drumbl and Jastine Barrett About their Book "Research Handbook on Child Soldiers", (2019) 3 PKI Global Justice Journal 63.
Mark A. Drumbl is the Class of 1975 Alumni Professor at Washington & Lee University, School of Law, where he also serves as Director of the Transnational Law Institute. He has held visiting appointments with a number of law faculties, including Oxford, Paris II (Pantheon-Assas), Melbourne, Sydney, VU Amsterdam, Masaryk, and Ottawa.  His scholarly interests include public international law, international criminal law, and transitional justice. His books Reimagining Child Soldiers in International Law and Policy (Oxford University Press, 2012) and Atrocity, Punishment, and International Law (Cambridge University Press, 2007) have been widely reviewed and have earned critical acclaim.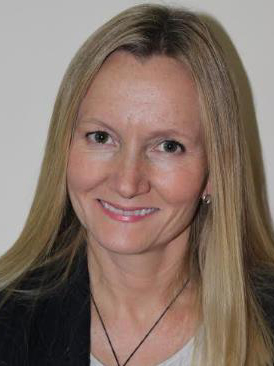 Jastine Barrett is a UK-qualified lawyer and independent human rights consultant. She is currently an Honorary Researcher at Kent Law School, the University of Kent. She completed her PhD at the University of Cambridge, and also holds an LLM in International Law and International Relations and a BA(Hons) in Languages.  Jastine has served as Editor and Managing Editor for CJICL and on the management committee of the UK's Solicitors' International Human Rights Group. She is the author of Child Perpetrators on Trial: Insights from Post-Genocide Rwanda (Cambridge University Press 2019) and several peer-reviewed articles and book chapters on international human rights law and transitional justice. Her research interests include international human rights and child rights law and transitional justice.


________________________________________________________
Image cropped: Flickr, UNMISS, Release of Child Soldiers in Pibor May 17, 2018, "Today, in Pibor town, Bome state, in South Sudan, approximately 200 child soldiers were released through a DDR program. The child soldiers, in their majority belonged to the SPLA In Opposition (IO), and 8 of them to the National Salvation Front. Among the 200 plus child soldiers released there were three girls. The National DDR Committee, UNICEF and UNMISS partnered together and achieved the release.", Licensed CC-BY-NC-ND 2.0. Book: See https://www.e-elgar.com/shop/research-handbook-on-child-soldiers.