April 9, 2020
Nevsun and Civil Liability within the Arsenal of Human Rights Strategies
By: Irit Weiser
The recent Supreme Court of Canada decision in Nevsun Resources Ltd. v. Araya (see here) has opened a door to providing civil redress where Canadian companies are complicit in serious breaches of international human rights law abroad.  The case was recently reviewed in this Journal (see here).  This article offers some thoughts on a portion of the judgement that focuses on whether a claim for breach of customary international law (CIL) by a corporation can found a private common law action.  Specifically, this commentary considers some of the issues this judgement clarified and what remains to be elucidated.  Consideration is also given to what a private tort might achieve from a human rights promotion perspective.  
At issue before the SCC in Nevsun was whether there were grounds, on a preliminary motion, to dismiss certain parts of the case pleadings because it was "plain and obvious" that they had no reasonable prospect of success.  Essentially, the majority in Nevsun concluded that it was not "plain and obvious" that corporations enjoy a blanket exclusion from liability for breaches of CIL (para. 113).  It is a judgement that clearly seeks to give consequence to international norms in both the definition and operation of domestic laws.  It will require reform to the way in which CIL is currently integrated into judicial decision-making in Canada, and the details of that reform are largely left to the trial judge, with help from counsel, to address at the merits stage. 
The majority and two dissents agree that CIL is determined through an examination of state practice and opinio juris.  They also seem to agree that prohibitions on crimes against humanity, slavery, the use of forced labour and cruel, inhuman or degrading treatment are CIL, and even jus cogens (except perhaps for forced labour).  Similarly, the judges offered useful, albeit partial, clarification of R. v. Hape, 2007 SCC 26, by confirming that CIL is automatically incorporated into domestic law in the absence of conflicting legislation.  The confusion wrought by the use of "may" at the end of paragraph 39 of the Hape decision, suggesting that incorporation may be at the discretion of judges, has hopefully been put to rest.  (The dissents, however, would limit automatic incorporation to prohibitive rules of CIL (para. 166).)
The main point of departure between the majority and dissent opinions focuses on whether corporations are directly liable for breaches of CIL.  The dissents adopt the more traditional view that CIL does not directly bind corporations, nor does it require states to provide a civil remedy for breaches of a prohibition (para. 172).  The majority suggests that CIL could bind corporations directly, but offers little guidance or detail on how or when domestic common law would hold companies liable for CIL breaches.  Arguably, the majority might support this type of private law tort on the basis that the CIL norms at issue consist solely of stand alone prohibitions; who is bound by those prohibitions is a matter of domestic law.  Another option is the creation of new nominate torts, on the basis that state implementation of CIL requires the domestic common law to evolve so that those CIL norms bind corporations.  Similarly, further guidance is needed on the requisite nature of corporate complicity, as well as standards of liability. No doubt, there are many possibilities and options and effectively, the majority exhorts the trial judge to explore whether and how CIL norms might be compensable at common law. (para. 127)
From a human rights perspective, what can the existence of a Canadian private law tort for breach of CIL achieve?  Globalization has allowed corporations to evade conventional state oversight, exposing weaknesses in the old international order where States were the sole actors with duties and responsibilities.  Barring universal or extended jurisdiction, neither Canadian employment laws, nor the Criminal Code can impact a Canadian company's operations on another state's soil.  The Nevsun case reflects efforts by the human rights community to hold transnational corporations accountable when traditional oversight and traditional borders no longer work.  Avenues for doing this are needed.  
In this regard, some countries have imposed reporting requirements on their corporations who operate abroad as a means of providing some domestic oversight.  For example, according to a Torys publication (see here):  "Australia's Modern Slavery Act 2018 requires businesses meeting a certain revenue threshold to report on their structure, operations, supply chains and associated risks to modern slavery. Similar legislation exists in jurisdictions including the United Kingdom, California, France, the Netherlands and Norway. In Canada, analogous legislation was introduced in December 2018 as a private members bill (Bill C-423), but Parliament was dissolved before the legislation progressed beyond first reading."  There are also multilateral efforts to curb corporate exploitation and abuses abroad, including a business and human rights treaty (see here) and developments in international criminal law (see here).  Recent Journal articles examine additional possible strategies (see here and here).
Tort liability for breach of CIL (whether directly or through new nominate torts) is yet another means to prevent companies from profiting from grossly unfair or odious practices permitted or overlooked elsewhere, such as slavery and forced labour.  Potential civil liability may encourage more public, industry and shareholder scrutiny of whether a company's foreign operations accord with fundamental human rights standards.  Already as a result of Nevsun, underwriters have been urged to alert the insurance industry that it may need to re-examine commercial liability insurance for clients with supply chains overseas in areas with sub-standard or non-existent protection (see here).  In a similar vein, a settlement was recently reached in an action brought by Guatemalan citizens against a Canadian mining company for human rights violations (see here).
Additionally, civil liability for breach of CIL would recognize the particularly heinous character of certain conduct – conduct considered so abhorrent that it has been banned at the level of CIL and is applicable to all the world's States (para. 125).  (Presumably, it would also be more difficult to establish such a breach as the tort's constituent elements will likely require that the fact situation and impugned conduct be particularly severe. For example, conduct amounting to torture must be something more than conduct considered to be battery or intentional infliction of emotional distress.)  At an individual level, a CIL tort would also provide compensation to those persons able to flee their circumstances and recognition of the extreme abuses they have suffered.    
The aim is to find avenues whereby Canadian corporations conduct their transnational activities in accordance with basic human rights norms, recognizing that such avenues may not always be identical to those in Canada.  This may involve negotiations with workers organizations, political representatives and others, as well as audits and inspections.  However, there will occasionally be states in which a company's presence can never be justified because the laws and practices of that state are so egregious that there is no means of operating in accordance with international law or in a manner that does not shock the conscience (e.g., where it impossible to use anything but conscripted or slave labour). 
A collectivity of strategies is needed.  But it is essential that traditional human rights approaches not be abandoned – those that involve pressuring offending states to respect and protect human rights, and fostering, to the extent possible, grassroots organizations that can advocate and pressure their own governments to create fair labour regimes and respect basic human rights.  To do otherwise, risks neglecting the bulk of a population in a problematic regime – those that are unable to flee and continue to suffer.  As noted above, many countries have put in place some measures to oversee their companies' transnational activities (e.g., reporting requirements).  But this is not an equally shared goal among states.  Some state governments claim human rights issues are internal domestic matters and have little to no concern about their corporations' transnational activities.  In such circumstances, avenues for advocacy and redress on behalf of the victims of those transnational activities are severly curtailed.  Eritrea, itself, offers an example.
At the end of 2018, Nevsun Resources Ltd. was purchased by Zijin Mining Group Co. Ltd., a Chinese company, as a result of which Zijin secured ownership of the Bisha copper-zinc mine in Eritrea.  According to the 2020 World Report of Human Rights Watch (see here) the Eritrean government continues to employ indefinite military service and forced labour, and to subject conscripts to inhuman and degrading treatment, including torture.  Under the heading of "Key International Actors", Human Rights Watch notes that:
"Except for a massive 50 percent Australian company-owned potash development project scheduled to begin operations in two to three years, Chinese firms have acquired all mineral mining rights. All mining firms must use government construction firms, staffed largely with conscript labor".  
We can and should take measures to ensure that Canadian companies are not complicit in serious human rights abuses. Ideally, Canadian companies can help influence positive change abroad and a private law CIL-based tort may provide such an incentive.  A multi-pronged approach is needed that includes domestic legal and policy ingenuity, international pressure on governments to comply with human rights laws, and promotion and support of grass roots organizations. 
This article can be cited as Irit Weiser, "Nevsun and Civil Liability within the Arsenal of Human Rights Strategies" (2020), 4 PKI Global Justice Journal 13.
About the author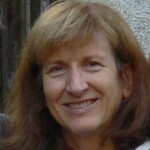 Irit Weiser has spent most of her career with the federal Department of Justice. She was Senior General Counsel and Head of Legal Services for Health Canada and the Public Health Agency of Canada. She provided legal, policy and strategic advice to senior levels of government in regard to various health-related matters, including the Canada Health Act, food and drug regulation, quarantine, and tobacco. Prior to heading up Health Legal Services, Irit was General Counsel and Director of the Human Rights Law Section of the Department of Justice. She provided legal and policy advice, and litigation support on the Canadian Charter of Rights and Freedoms, the Canadian Human Rights Act and international human rights law. Before joining the Department of Justice, Irit worked for the Lawyers Committee for Human Rights in New York. She has also taught International Human Rights at the Faculty of Law of the University of Ottawa. Finally, she has written articles and presented papers on international human rights matters, the Canadian Charter of Rights and Freedoms, and health law. Since retiring, Irit has become involved in a number of pro bono activities, including providing legal assistance to private sponsors through the Refugee Sponsorship Support Program. She is also a member of the Research Ethics Board of the Ottawa Health Science Network, the Council of the Royal College of Physicians and Surgeons of Canada, and Royal College International.