February 1, 2021
The Hassan Diab Case: Injustice expands, need for redress and reform deepens
By: Alex Neve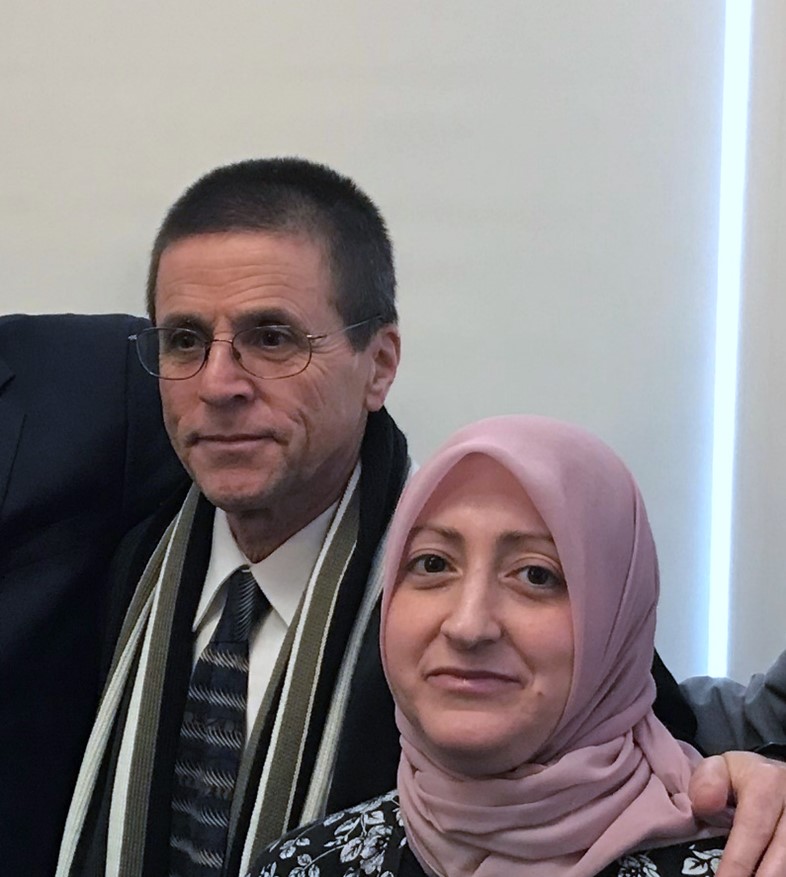 It is the latest outlandish development in a thirteen-year saga of injustice and utter disregard for key human rights norms that has been Kafkaesque at every turn. In a crushing decision that defies fundamental precepts of justice, and in the face of not even a scintilla of credible and reliable evidence, a French appeal court ruled on January 27 that Canadian citizen Hassan Diab should indeed face trial on charges related to a harrowing synagogue bombing in Paris four decades ago.  What happens next is not yet clear.  
Dr. Diab is currently in Canada, having returned to his family in January 2018 after he was released and allowed to leave France following more than three years of being held without charge and without trial, almost entirely in solitary confinement in a maximum-security prison in Paris.  
Will France now seek his extradition (for a second time)? Has Canada learned a lesson such that the Minister of Justice would refuse that extradition request, given the virtually nonexistent case against Dr. Diab and the staggering catalogue of human rights violations that has characterized how he has been treated to date?  Would French authorities take the extreme step of conducting an in absentia trial without Hassan Diab's presence?  
Wider questions remain as well.  Will Dr. Diab be compensated for the role that Canadian officials played between 2007 and 2014, energetically supporting his extradition in the face of evidence that was dubious at best and allegedly withholding fingerprint evidence that pointed to his innocence?  (His lawsuit is still pending.)  
Will the Canadian government carry out a fuller review of the circumstances of this case?  A review that has been conducted by former Ontario Deputy Attorney General Murray Segal was limited to assessing whether the extradition was in keeping with Canadian law and policy, not whether there were deficiencies in that law and policy that made such an injustice possible. In his July 2019 Report, Mr. Segal found that the extradition had been consistent with Canadian law and policy.  
And will this lead to sorely needed extradition law reform? Admittedly a sensitive and uncomfortable topic while the high profile and deeply politicized Meng Wanzhou extradition is still underway, and while China in retaliation arbitrarily holds two Canadian citizens in harsh detention conditions amounting to torture and ill-treatment.  But it cannot wait forever.  Calls for Dr. Diab's experience to lead to extradition law reform and thoughtful recommendations as to what that should entail have, to date, been ignored by the federal government (see Currie, Robert J., Wrongful Extradition: Reforming the Committal Phase of Canada's Extradition Law (July 31, 2020). (2021) 44 Manitoba Law Journal, Forthcoming)
A Horrifying act of violence
The bombing of the synagogue on Rue Copernic in Paris in October 1980 was unspeakably horrifying. Four people were killed and 42 others were injured. The explosives used in the bombing were hidden on a motorcycle parked outside the synagogue and detonated when the synagogue was full for shabbat service. Clearly the intent was to maximize the suffering and loss of life. 
Indeed, the devastation was massive.  The synagogue's glass roof collapsed onto worshippers, a door was blown out, parked cars were propelled into the street and store windows further down the street were shattered.  Many more people would likely have been killed if the explosion took place just a short time later, when hundreds of people would have been exiting the synagogue into the street.  
The drive for justice and accountability
Of course, there must be justice and accountability for this heinous crime. That is beyond question and is itself a vital human rights imperative.
And more than four decades later, the fact that there has not been justice is an anguished tragedy, particularly for the survivors and the families of the victims.  They have maintained strong public and political pressure on French authorities over the years. The failure to hold those responsible for both planning and carrying out this attack is a troubling human rights concern.
Understandably, the impulse and drive for justice is a strong force.
A force so strong, however, that an innocent man has been swept up in its current.
And after 13 years of surrealist injustice that simply refuses to relent, it is time to bring this to an end for Hassan Diab and his family.
A "weak, convoluted and confusing" extradition
It all began in 2007, when a reporter from the French newspaper Le Figaro approached Hassan Diab in Ottawa and informed him that he was being actively investigated by French authorities for the synagogue bombing. It came as shocking and, obviously, disconcerting news for Dr. Diab.
A year later, in November 2008, 28 years after the bombing, Hassan was arrested on a French extradition warrant.  French authorities alleged that he was a member of the Popular Front for the Liberation of Palestine, who they hold responsible for the attack and, more specifically, that he had driven the motorcycle used for the bombing.
Dr. Diab had obtained a doctorate in sociology from Syracuse University and had been a Canadian citizen since 1993.  At the time of his arrest he was teaching at Carleton University and he had taught at the University of Ottawa as well. He was married and father to a young daughter (as well as adult children from a previous marriage).  
He adamantly denied the allegations against him. And his nightmare began.
Central to the case against Hassan Diab has been handwriting analysis of a signature from a Paris hotel registration card for a guest using the alias Alexandre Panadriyu.  French authorities had concluded that this hotel guest was the bomber.  But the handwriting analysis, drawing on a sample from when Hassan Diab was studying at Syracuse many years later was, to put it mildly, unreliable.
Nevertheless, after an extradition hearing and subsequent appeal to the Ontario Court of Appeal, that extended over six years, Hassan Diab was extradited to France in November 2014 when the Supreme Court of Canada refused to hear a further appeal of his case.  The extradition went ahead even though Ontario Superior Court Justice Robert Maranger, who presided over the hearing, concluded that the evidence against Hassan Diab was "convoluted, very confusing, with conclusions that are suspect" (para 121). He found the central handwriting report to be "highly susceptible to criticism and impeachment" (para. 191).  
Ultimately Justice Maranger concluded that "the case presented by the Republic of France against Mr. Diab is a weak case; the prospects of conviction in the context of a fair trial, seem unlikely". But he noted that in the context of an extradition hearing "it matters not that [he holds] that view" and that "the law is clear that in such circumstances a committal order is mandated" (para. 191). 
The bottom line? Even though the evidence and case that France presented in support of the extradition request was weak, convoluted, confusing and unlikely to lead to a conviction, the state of the law in Canada was such that the extradition had to go ahead. And it did. The extradition ruling was subsequently upheld by the Ontario Court of Appeal. And when the possibility of a further appeal was denied by the Supreme Court, Hassan Diab's surrender to French authorities was swift. The Supreme Court refused leave to appeal on November 12, 2014 and Dr. Diab was sent to France the following day.
Three years of human rights abuse in France
Justice Maranger had concluded his reluctant judgement committing Dr. Diab for extradition with an optimistic assumption:
"It is presupposed, based on our treaty with France, that they will conduct a fair trial, and that justice will be done. This decision stands for that proposition, nothing more nothing less." (para. 195).
Unfortunately, that was not even remotely what happened.  Despite French assurances that they were ready to bring him to trial, which is the entire premise and only lawful purpose of an extradition request after all, a fair trial and justice never materialized.  Authorities did not even yet have evidence that would support going to trial.  Instead, they proceeded to investigate further.  Meanwhile, Hassan Diab was held in solitary confinement in the maximum-security Fleury-Mérogis Prison in Paris.
Hassan Diab remained detained in France, never formally charged and never brought to trial, for close to three years and two months. That itself violates international human rights safeguards with respect to arbitrary detention and fair, expeditious trials. The only respite was when he was released briefly on bail for ten days in May 2016, before that decision was reversed on appeal. 
The additional cruelty of being held for such an extended period of time in solitary confinement takes those concerns to an even more serious level.  It has been well recognized now, including by the UN Special Rapporteur on Torture and Canadian court rulings, that solitary confinement beyond fifteen days constitutes cruel treatment and quite likely amounts to torture. 
Further investigations on the part of French authorities did not strengthen the case against Hassan Diab.  Quite the contrary, particularly through the dogged efforts of investigative judges assigned to the case, strong evidence soon came to light corroborating Dr. Diab's long-stated assertion that he had not even been in France at the time of the bombing.  Instead, through university records and eyewitness accounts, judges gathered proof backing up Hassan's claim that he had been in Beirut writing his university exams at the time.
As the case, already "weak" and "convoluted" at the outset, further crumbled, four different investigative judges ordered his provisional release, on eight separate occasions.  Other than the brief period he was released on bail in May 2016 all of those release orders were immediately overturned on appeal. 
And then, finally, the inevitable could no longer be held at bay. Building on the long slew of previous bail decisions, on January 12, 2018 two French investigative judges dismissed the allegations against Hassan Diab entirely and ordered his immediate release. He returned to Canada three days later, where he met, for the first time, his three-year-old son.  Hassan's wife Rania Tfaily had been seven months pregnant when he was extradited. 
Three more years of agonized waiting
It did not come as any particular surprise, however, that French prosecutors appealed the decision to drop the case.  Also not surprising, that appeal process did not move quickly.  In fact it took three more years before last week's appeal ruling overturning the decision to dismiss the case and ordering a trial to go forward.
And equally not surprising is that the appeal court reached that decision even though the exceptionally weak case against Dr. Diab had continued to collapse.  New handwriting analysis presented to the court had further debunked the legitimacy of the report that French authorities had relied upon during the extradition.  Essentially it now means that there is no credible evidence against Dr. Diab. 
No credible evidence, yet the trial will go forward.  It is impossible to square that with Justice Maranger's once upon a time optimistic presumption that in France there would be a fair trial and that justice would be done.
But as Hassan Diab's French lawyers put it, the political pressure to keep the case going is immense. Amélie Lefebvre notes that as "the families of the victims continue to call for justice … it is extremely hard to let go of the only suspect that the victims and the public have."  Hassan's Canadian lawyer Don Bayne observes that "no justice system worthy of its name offers an innocent scapegoat to satisfy a demanding lobby. The prosecution of a demonstrably innocent man damages credibility of France's justice system."  
Yet that is precisely what is occurring. Ultimately of course, justice is not served on the back of injustice.
Hassan Diab is now pursuing an appeal to France's Supreme Court.
Meanwhile it is urgent, and entirely appropriate, for Canadian officials – at the very highest level, including Prime Minister Trudeau, Foreign Affairs Minister Garneau and Justice Minister Lametti – to intervene with their French counterparts with a simple request: enough is enough.  
Canadian Accountability?
After Hassan's return to Canada in January 2018, troubling questions about Canada's role in what had come to be called a "wrongful extradition" grew.  CBC News reporting brought to light concerning information that pointed to Canadian government lawyers working closely with French authorities to try to rescue the case as their evidence against Dr. Diab began to unravel.  It was also revealed that exculpatory fingerprint evidence that was evaluated by the RCMP and shown not be a match to Dr. Diab was never presented to the Canadian court hearing the case.
All of this eventually led to then Minister of Justice Jody Wilson-Raybould requesting Murray Segal, former Ontario Deputy Attorney General, to carry out an independent, external review, primarily to ascertain "whether the law and Department of Justice practices and procedures were followed in the conduct of the Diab extradition."  As noted earlier, Mr. Segal concluded in his Report that government lawyers "acted in a manner that was ethical and consistent – both with the law and [International Assistance Group] practices and policies" (Report, page 8). That said, he drew express attention to the limits of what he was mandated to do:
"It is important to point out that my mandate did not include an examination of the Extradition Act at large or the law of extradition in Canada. The terms of reference do not direct me to evaluate or make recommendations as to the careful balancing of the broader purposes of extradition with individual rights and interests." (Report, page 7)
That clearly needs to happen.
And there must be justice and accountability, including redress and an apology, for what Hassan and his family have been put through. That is what is at the heart of the lawsuit they have launched.  But there is no reason and certainly no need for the federal government to fight this out in court.  The right thing to do would be to settle the case fairly; and then move on with the task of fixing Canada's extradition laws and practices to ensure that such a travesty of justice could not and will not happen again.
Prime Minister Trudeau made a commitment in June 2018, to ensure that what happened to Hassan Diab would be a catalyst for change:
"I think for Hassan Diab, we have to recognize, first of all, that what happened to him never should have happened. This is something that obviously was an extremely difficult situation to go through for himself, for his family, and that's why we've asked for an independent, external review to look into exactly how this happened and make sure this never happens again."
It never should have happened and must never happen again.  That responsibility and that opportunity now rests with the Prime Minister.
Suggested citation: Alex Neve, "The Hassan Diab Case: Injustice expands, need for redress and reform deepens" (2021), 5 PKI Global Justice Journal 4.
About the author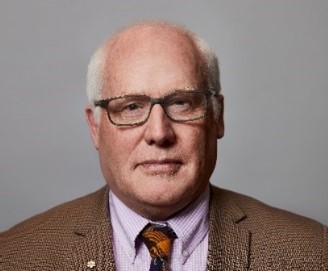 Alex Neve believes in a world in which the human rights of all people are protected. He served as Secretary General of Amnesty International Canada's English Branch from 2000 - 2020. In that role he carried out numerous human rights research missions throughout Africa, Asia and Latin America, and closer to home to such locations as Grassy Narrows First Nation in NW Ontario and to Guantánamo Bay. He speaks to audiences across the country about a wide range of human rights issues, appears regularly before parliamentary committees and UN bodies, and is a frequent commentator in the media. Alex is a lawyer, with an LLB from Dalhousie University and a Master's Degree in International Human Rights Law from the University of Essex. He has served as a member of the Immigration and Refugee Board, taught at Osgoode Hall Law School and the University of Ottawa, been affiliated with York University's Centre for Refugee Studies, and worked as a refugee lawyer in private practice and in a community legal aid clinic. He is a Senior Fellow at the Graduate School of International and Public Affairs at the University of Ottawa and serves on the Board of Directors of the Centre for Law and Democracy. Alex has been named an Officer of the Order of Canada and a Trudeau Foundation Mentor. He is a recipient of a Queen Elizabeth II Diamond Jubilee Medal. He has received honorary Doctorate of Laws degrees from St. Thomas University, the University of Waterloo and the University of New Brunswick.